Alfred staff saying 'hello' to all families from our AES nutritional delivery bus!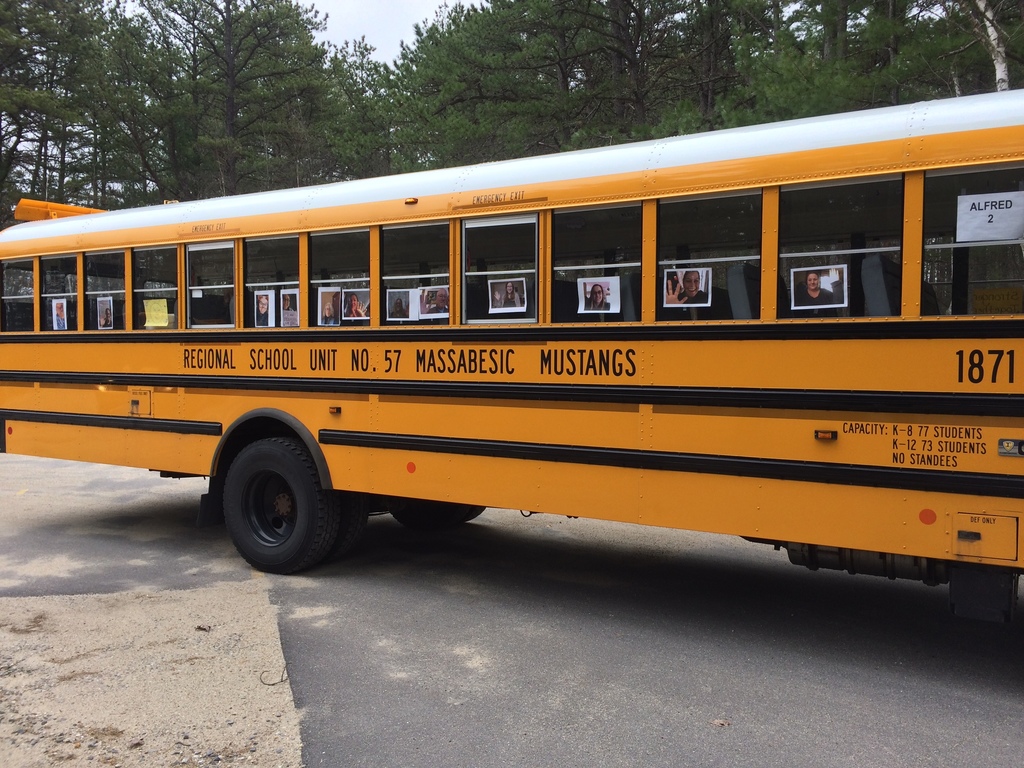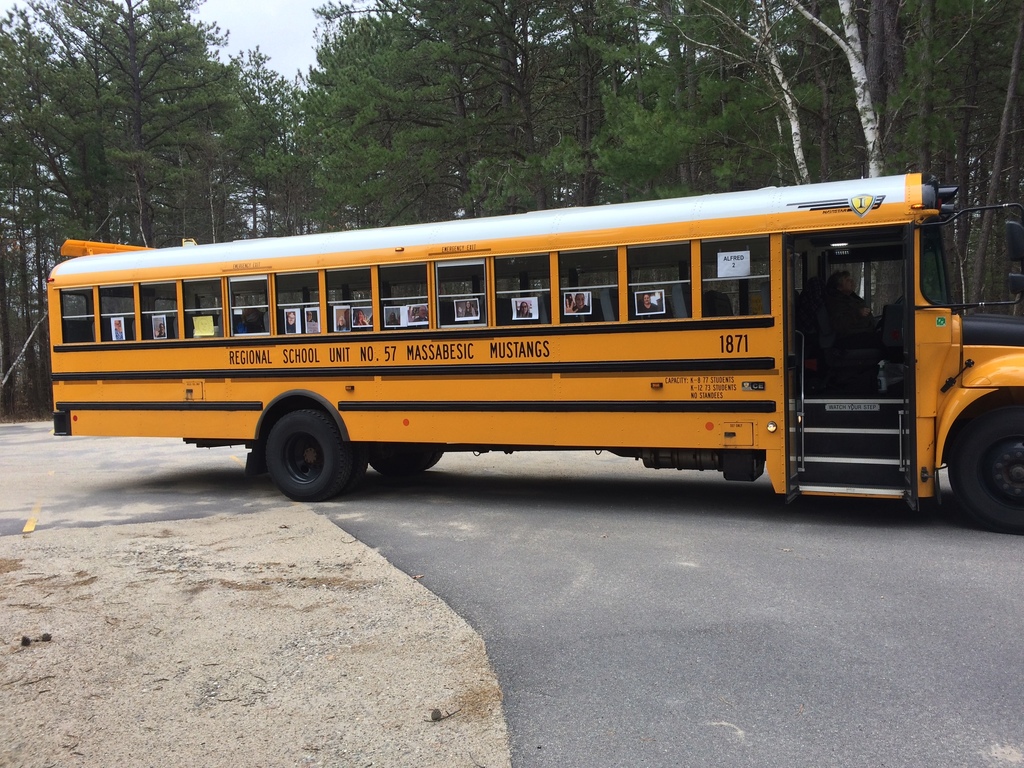 A message from our music teacher! I'm so excited to share another song with Alfred and Lyman elementary schoolers! This song is Count On Me by Bruno Mars. I chose this song because I think it really shows how special friendship is, and how important our friends are to us. I will be posting a new song every week on my channel, so be sure to check it out! I miss you all, and I can't wait until we're making music together again!
https://www.youtube.com/channel/UCJNM3u15RLjwvkiL-gQRdbw?view_as=subscriber

Many thanks to the Alfred Elementary families who were able to join our first virtual CARETime student assembly today! We said the pledge, sent happy birthday wishes, and shared our Alfred Bunch video! It was wonderful to see the smiling faces:)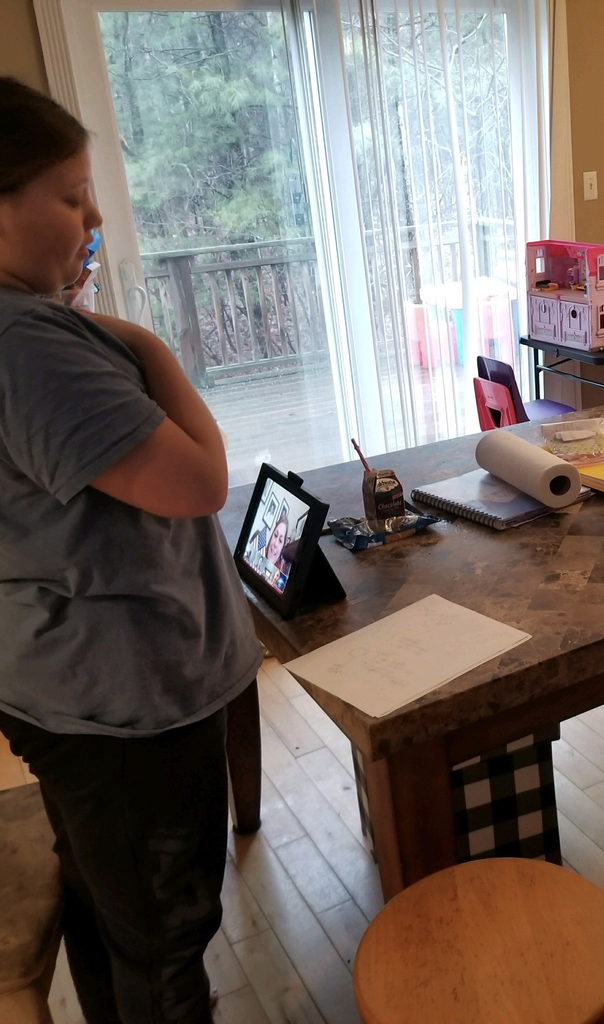 A special message to our students from your Alfred Elementary Staff...We miss you!!! Special thanks to Mrs. Rollins for her tech savvy skills!
https://youtu.be/L49dPFBx1bQ


Hello all, one of the most important things we can do for our children is read to them. Please see the attached video of Principal Pellerin reading "If You Give A Mouse A Cookie" by Laura Numeroff.
https://youtu.be/AUpQY6z_lic
I challenge our students to read their favorite book, record it, and share it with me!


Happy Friday! Lyman and Alfred Elementary Schools are very proud of the work that was done by teachers, students and parents this week. Please see the quick video from Principal Pellerin
https://youtu.be/XC5UOhRJdm8

In addition to the two open meal sites at Line Elementary and Massabesic Middle School, we will be implementing ​a ​free meal delivery​ service​ via specific bus routes​​ starting on Monday, March 23rd. These bus routes have been set up to bring food to the areas in our communities with the highest need. In order to keep the meals as safe as possible and to allow time for staff to safely prepare the meals, we will be doing two deliveries per day. One delivery in the morning for breakfast and one delivery in the afternoon for lunch. The bus routes will run Monday through Friday. Please visit the RSU 57 website or app to access the route map​ and approximate delivery times​. Students will have the option to receive breakfast and lunch each day and on Fridays they will receive two additional meals for the weekend. Our focus is to get meals closer to the students in our district that desperately need them. If your student is in need of meals and you cannot access the daily bus routes or the open meal sites please call 207-247-3221 x​2257 and we will do our very best to assist you. The meals available through our two meal sites as well as our specific area bus routes are available to all children 18 and under, free of charge. We want to be able to offer all children in our district the nutrition they need during this closure. In order to continue doing so, we do ask that only families that are in high need receive these meals. ​We will continue this service as long as our food supply and staffing needs can meet the demand.​​​

Nutrition Update

As I stand in the cafe at the end of a long day, I cannot help but smile at what I see. Although the circumstances are difficult, I am so appreciative of the hard work and collaboration of all of our staff across the district to continue to serve our students. Thank you:)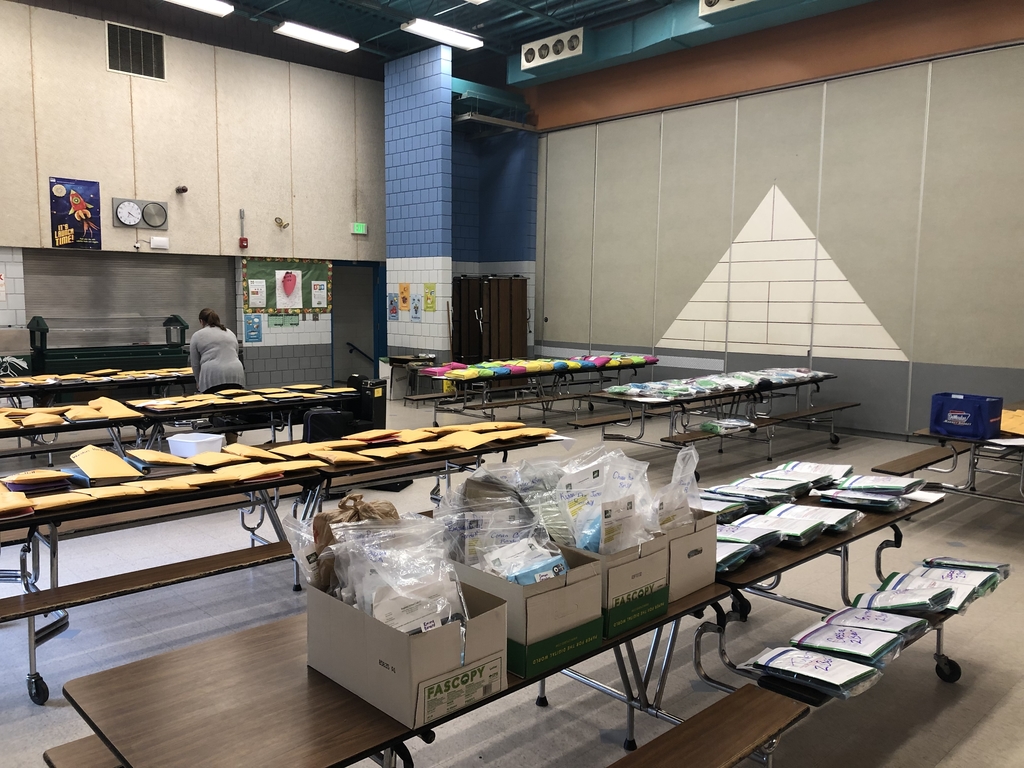 Spectrum Signup: Spectrum is now offering free/low cost Internet service for 60 days to qualified homes. Any household that currently qualifies for free or reduced lunch and is a first time subscriber to Spectrum can complete an application at
http://bit.ly/57spectrumsignup
.

In an effort to support the children and families in our community, the RSU 57 School Nutrition Department will be offering free meals to all children ages 18 and under starting on Monday, March 16th through the duration of the school closure. Meals will be pre-packaged, grab n' go and will be available at the following locations: Line Elementary School - 818 Water Street, West Newfield, ME 04095 Massabesic Middle School - 134 Old Alfred Road, East Waterboro, ME 04030 Hours of pickup will be Monday - Friday from 7:00am - 9:00am and 11:00am - 1:00pm. Please note: This is open to ALL children, ages 18 and under from any community. To help eliminate unnecessary travel for families, children have the option to receive breakfast and lunch for each day and can take up to 3 days' worth of meals per pickup. Pickup will occur at the front doors of each location. Please remain in your car upon arrival. Staff will be present to assist you. Please know that our department is following strict sanitation guidelines to ensure the safety of our community. **If you or your family cannot access either site during the pickup hours, please contact Cathy at the School Nutrition Office at (207) 247-3221, ext. 2257. We will update this information as needed. Thank you.

Internet Access Opportunity: Please see the news story linked below from News 13 about access to free wifi through Spectrum for families with school-age children. We will pass updates as we receive them.
http://bit.ly/news13spectrum

Please check the News section of the website for a link to a survey to help us prepare for a possible closing due to a COVID-19 pandemic.

This is a reminder that Wednesday, March 11th, is an early release day. MHS and MMS will be dismissed at 11:45am and elementary schools will be dismissed at 1:00pm.

This is a reminder that Wednesday, March 11th, is an early release day. MHS and MMS will be dismissed at 11:45am and elementary schools will be dismissed at 1:00pm.

Attention Alfred Elementary families! We are at 15,585 minutes and counting for our school wide Read-a-Thon! We have 5,415 to go to reach our goal and celebration! I must say I've heard many "creative" ideas this week and look forward to witnessing our students reach their goal!! Please pass on the good news and encouragement...we are so proud of them. Thank you for your support!

Today at Alfred students in 5th grade were part of a Zoom with the National Park Service in St Louis Missouri. Students learned about Ulysses Grant as a man, a president, and slaveholder. Students looked at various historical documents to determine what happened to William Jones, Ulysses S. Grant's one and only slave once he was emancipated. A ranger from the National Park Service helped students to examine the documents and learn more about William Jones and his life as an emancipated citizen. This was an interactive presentation that allowed students to ask questions and to interact with students from other schools across America!