PreK starting our day cooking something yummy in the kitchen!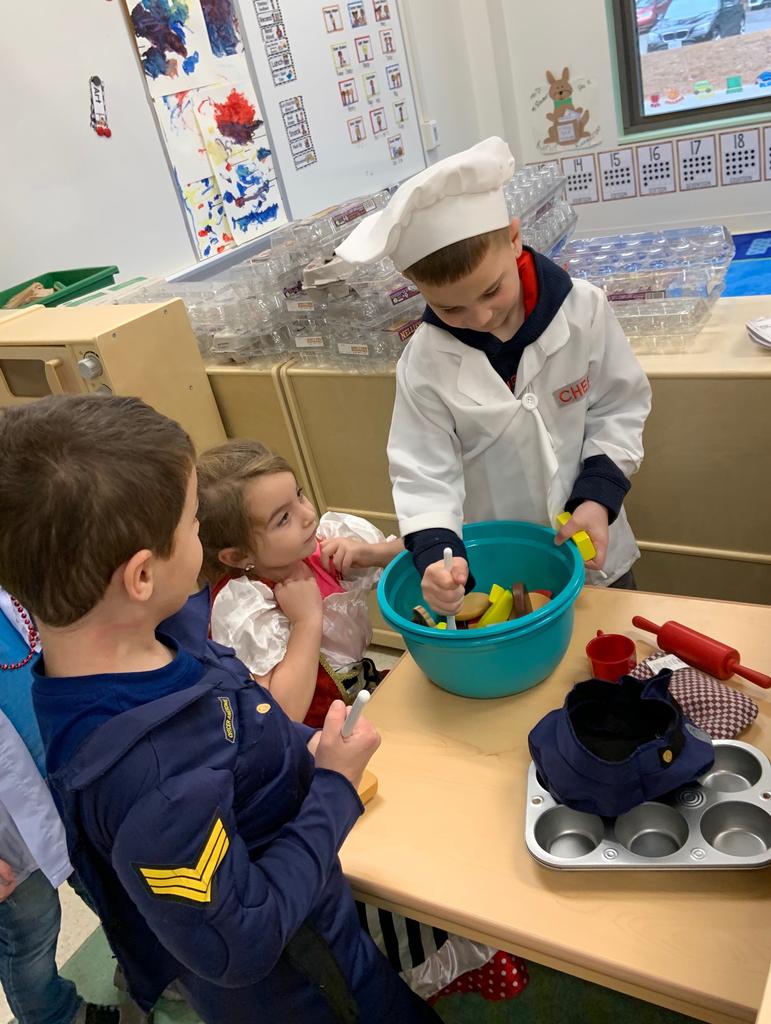 Please help us reduce sugary drinks at school.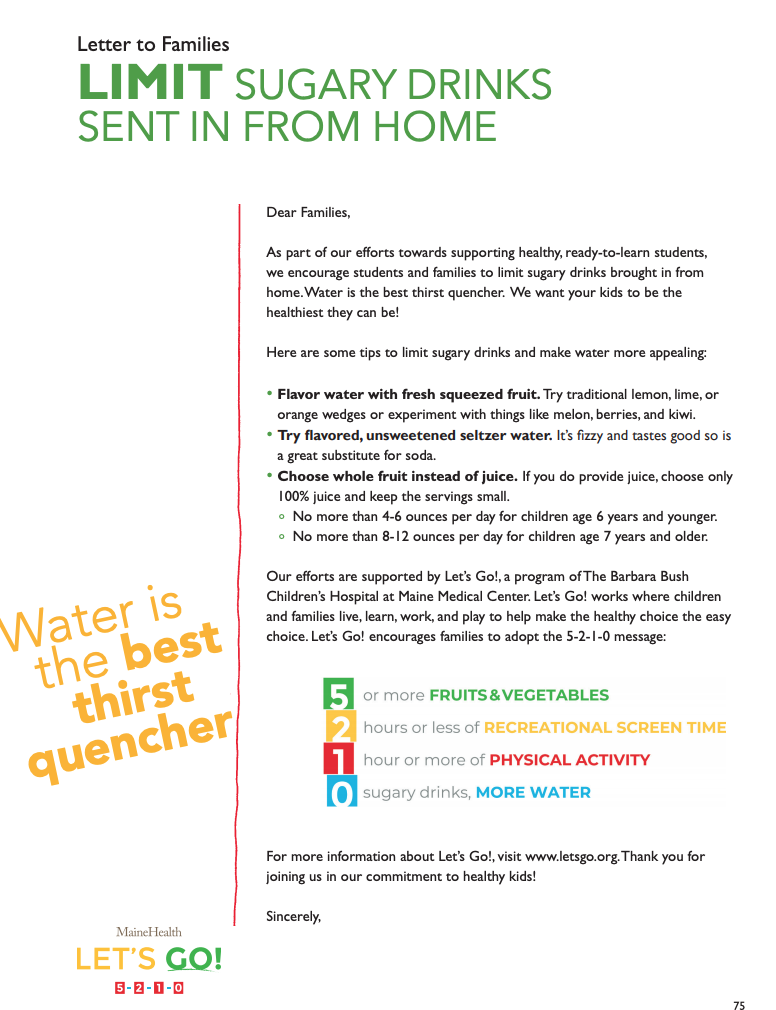 Alfred students participated in a "Character Parade" today where they dressed as a character in one of their favorite books! Staff showed their school spirit by joining in as well! Wonderful creativity by all!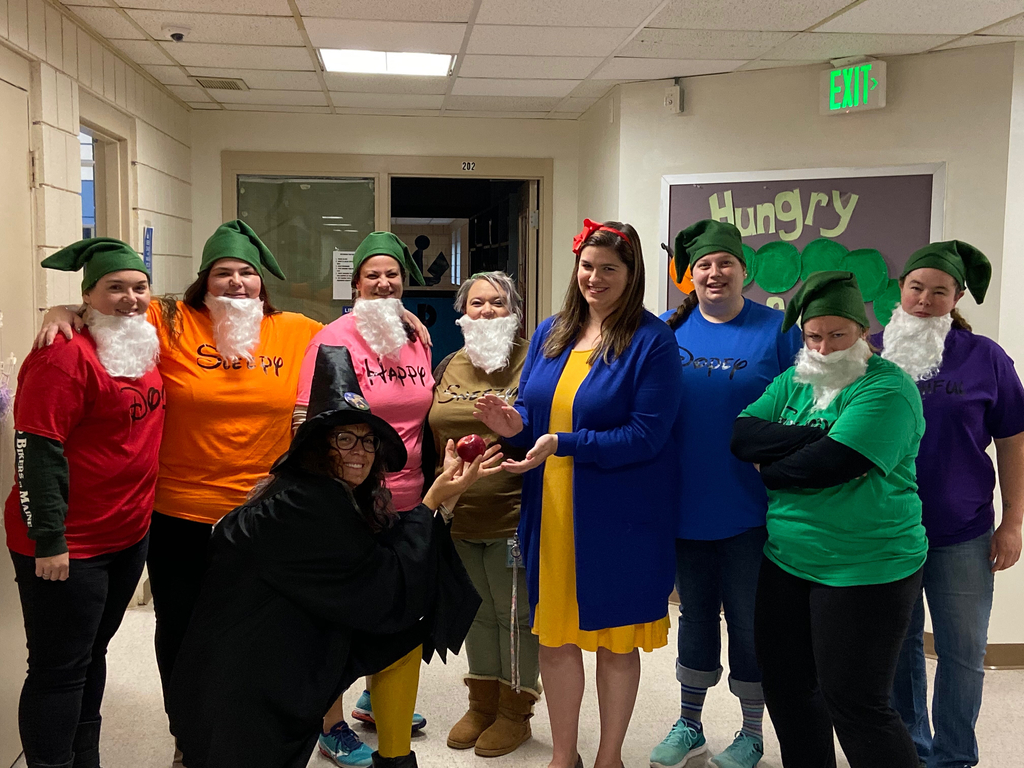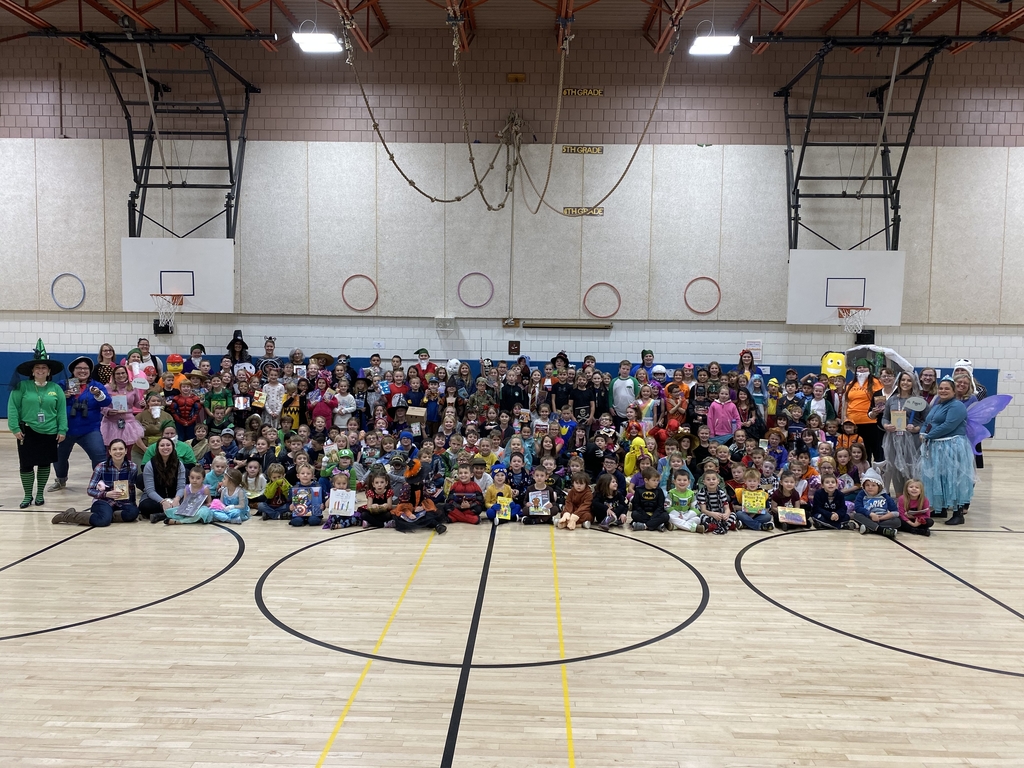 Meet our AES costume contest winners...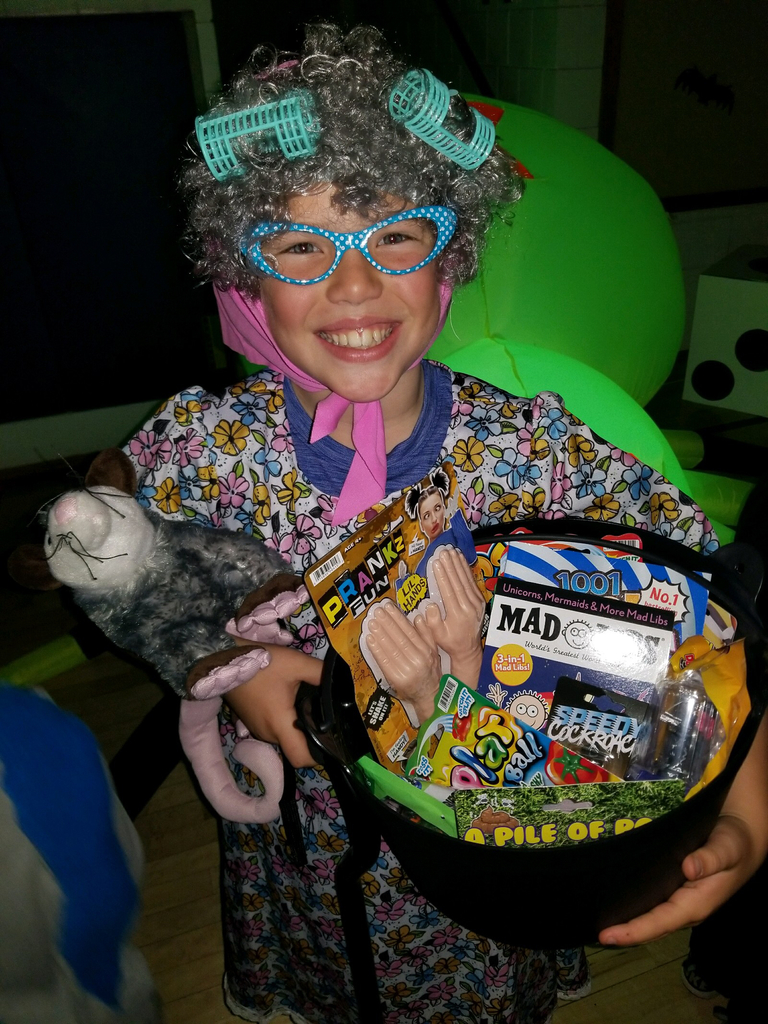 Alfred Elementary had a great time at the Monster Mash Family Dance this evening! A heart felt 'thank you' to our PTSA for making tonight possible, and for the time, energy and heart you put into making sure our kids have an amazing experience. Thanks also to our families for coming out to celebrate as a community this evening!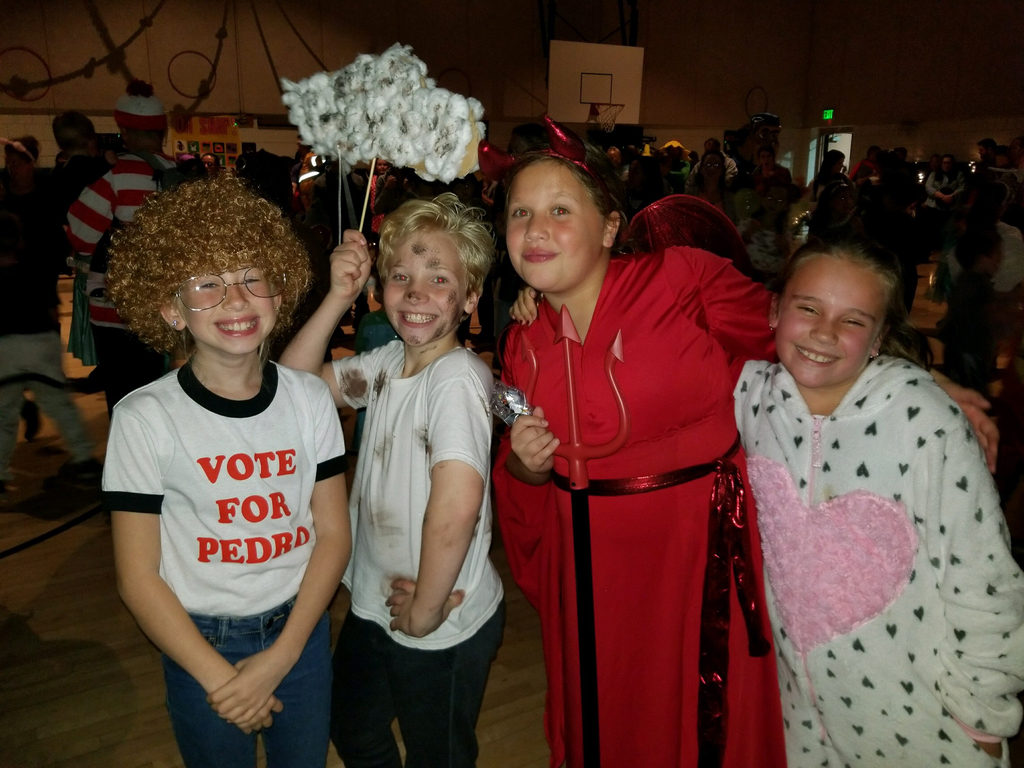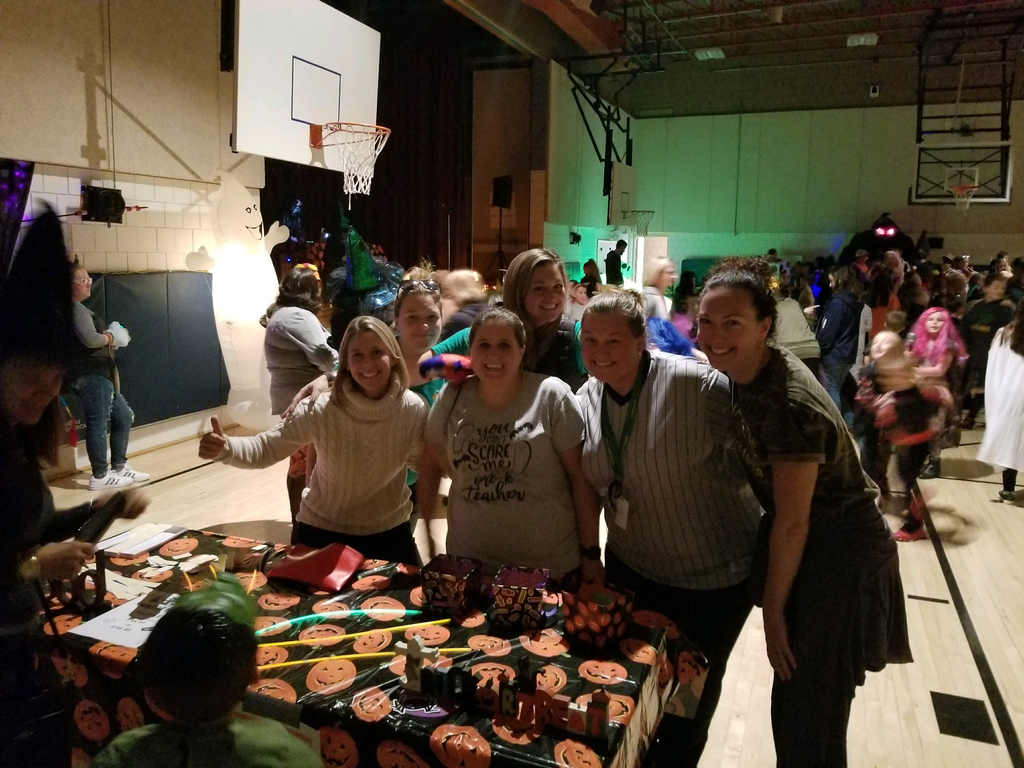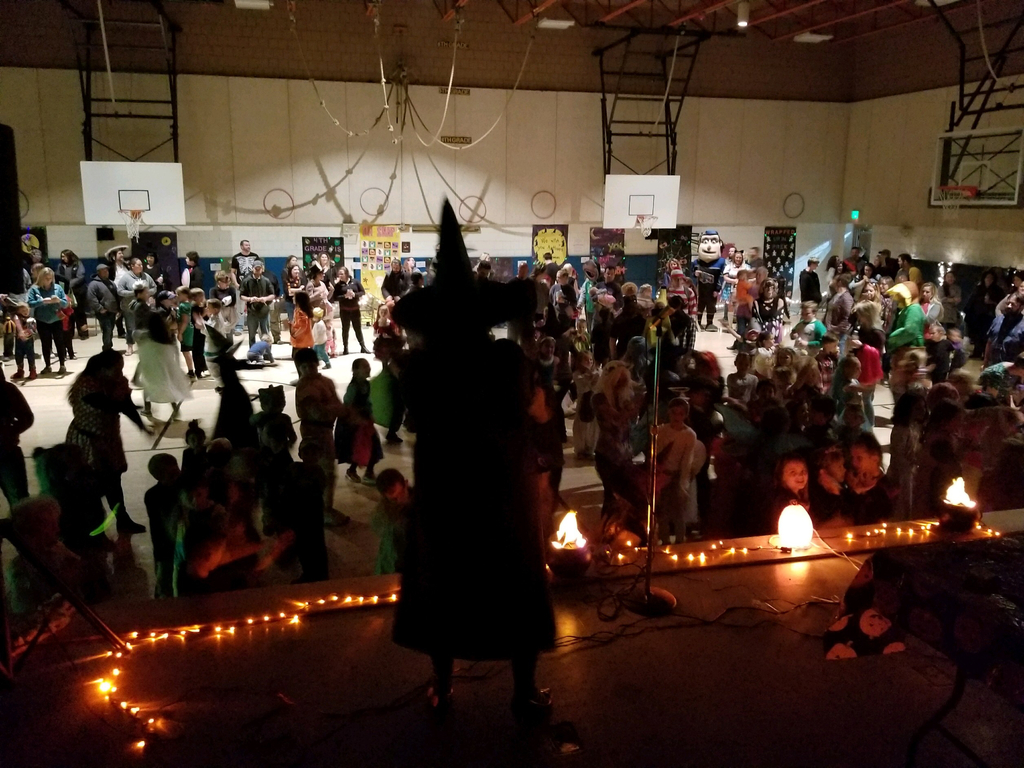 Alfred and Lyman Principal Pellerin's first vlog post on NWEA student progress reports. We hope the information is helpful as reports will be going out at conference time.
https://safeshare.tv/x/gQuzLm_dI48

Alfred students support National Bullying Prevention month! Students showed their support by signing their sprinkle. Thank you school counselors for helping to promote awareness!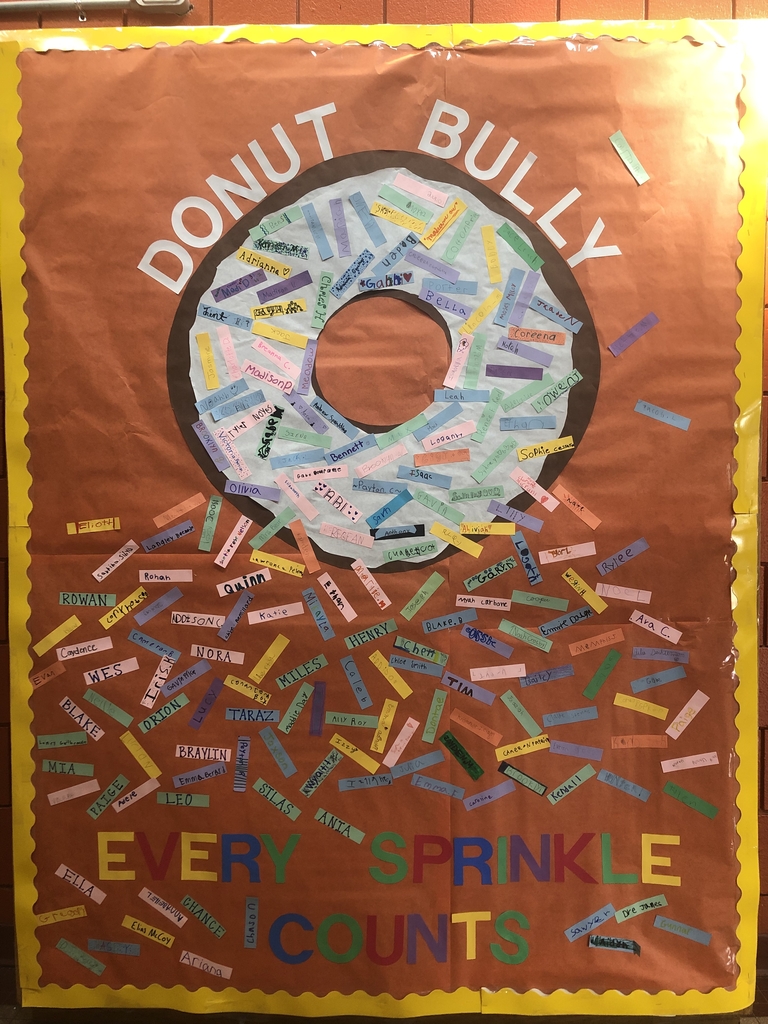 Meet our Alfred Elementary Fire Chiefs of the day! These lucky students were selected to ride to school on a firetruck today as part of our fire safety week events! Thanks again to our Alfred FD!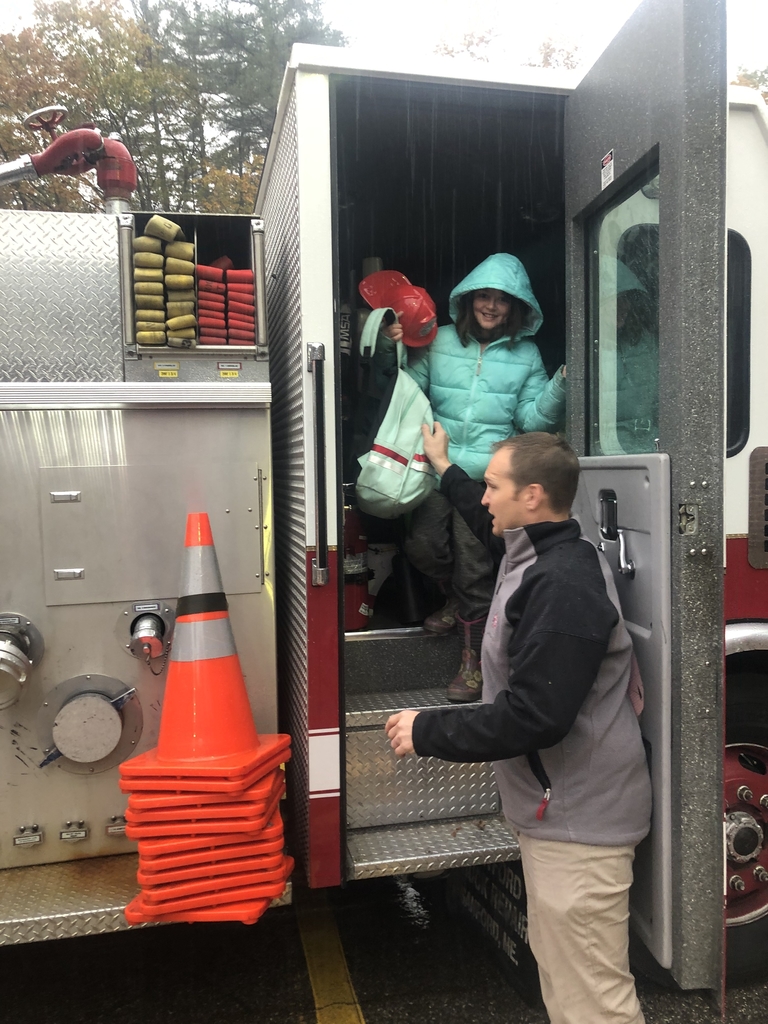 Alfred Elementary hosted another successful literacy night! Special thanks to Mrs. Rollins, Mrs. Paradis and Mrs. Bear for a wonderful evening. Thanks also to all of our families who were able to join us!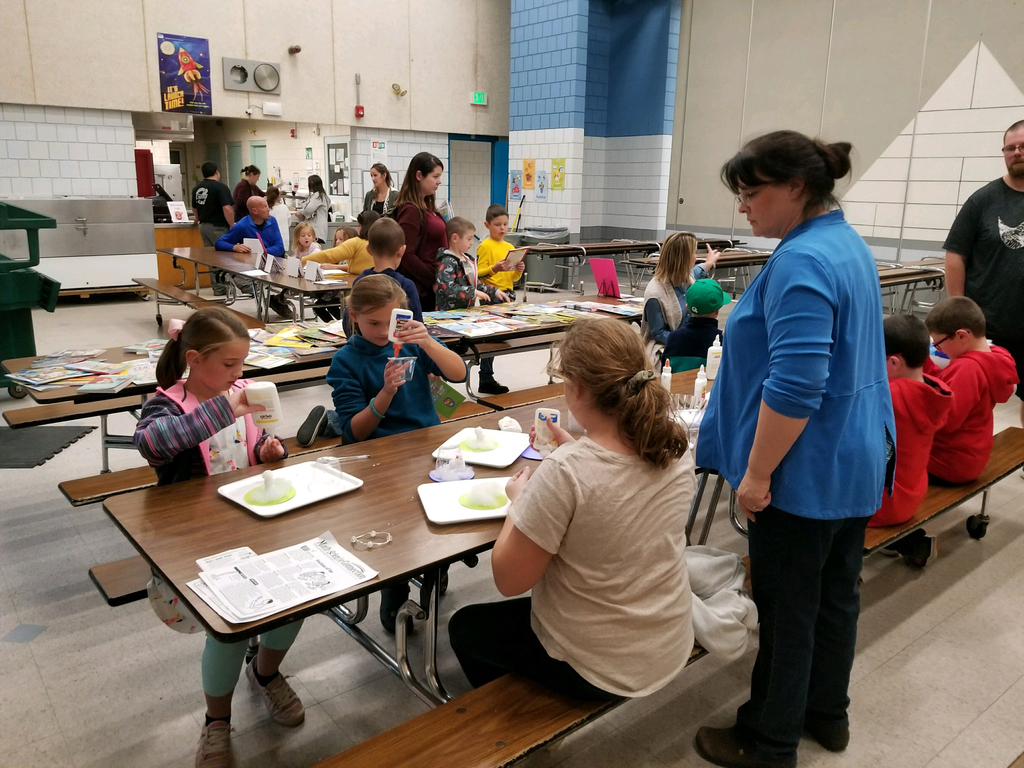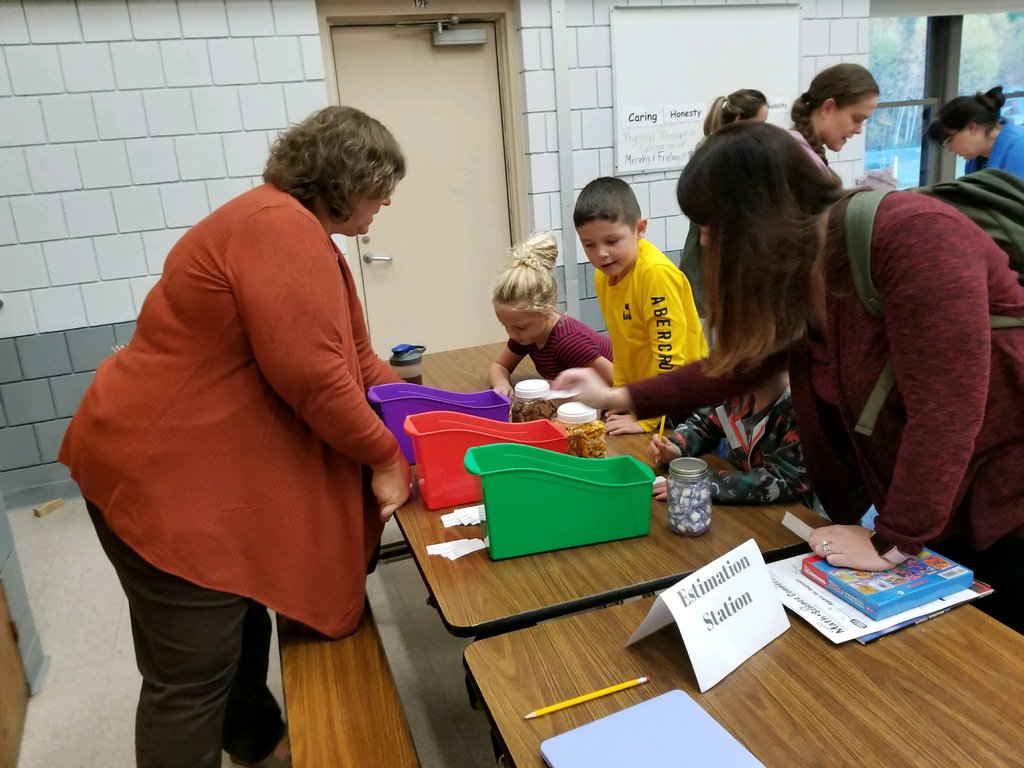 A special lunch visit with our local fire fighters!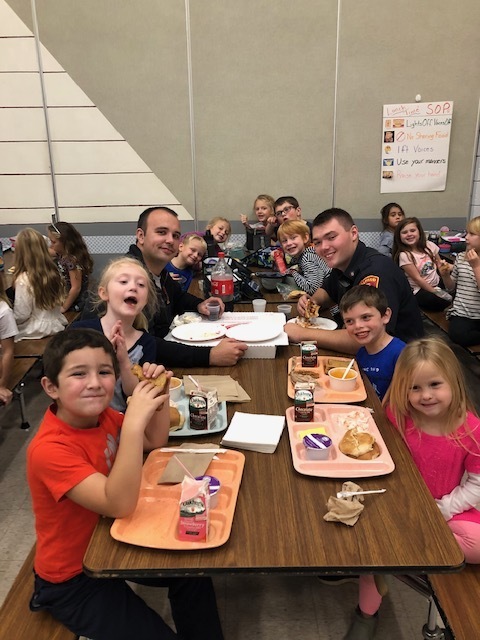 AES Book Fair & Literacy Night has been rescheduled for this coming Monday, 10/21. Hours will be the same. Book Fair will run 3-7pm and Literacy Night from 5-7pm. Hope to see you there!

ATTN Alfred Families: Unfortunately we still do not have power at AES so we will be cancelling our evening literacy events. We are working hard to reschedule a time for next week. I will be in touch as soon as I can confirm a date with you. Thanks for your understanding!

Our first "inaugural swing"! A huge THANKS to our Alfred Elementary PTSA and all of our families and community people who helped to make this happen! The students are thrilled....thank you!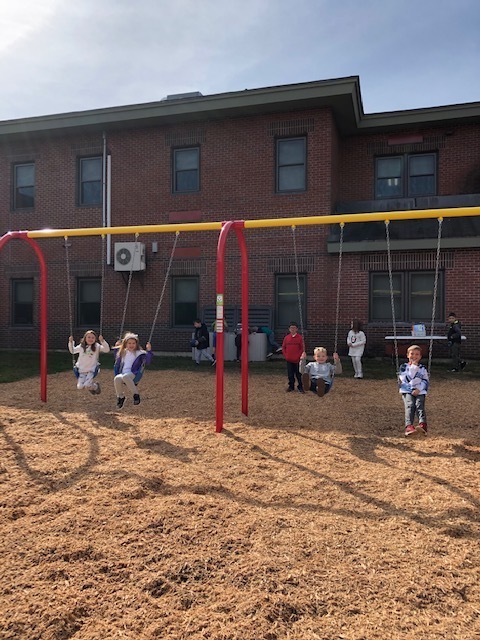 Attention Alfred Elementary Families: A decision regarding whether or not we will be hosting our evening book fair and literacy night will be made today by 2pm. Currently we still do not have power. Please check back and check your email for a decision by 2pm. Thank you!

There will be no school at Alfred Elementary today due to a power outage. STAFF WILL STILL REPORT TO SCHOOL

Alfred Elementary is hosting our 1st Annual Monster Mash Family Dance! We welcome all Alfred Elementary families and staff! Hope to see you there...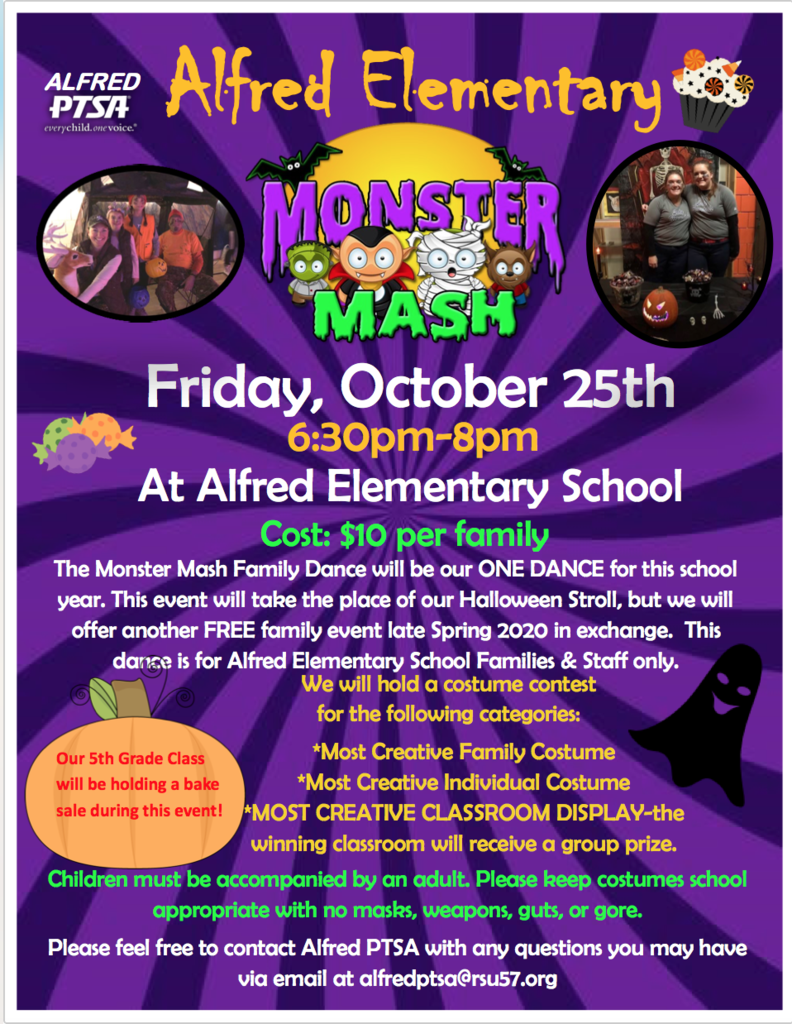 Alfred 5th graders working on their STEM project...paper roller coasters. Mrs. Knight's students learned about potential and kinetic energy, as well as perseverance!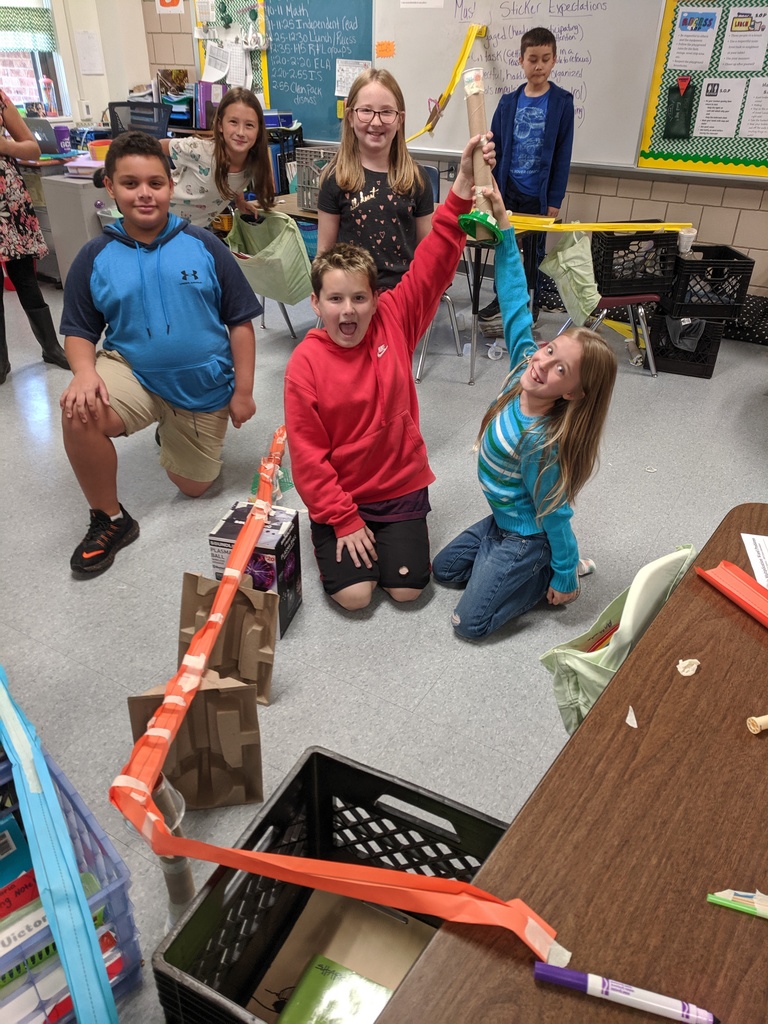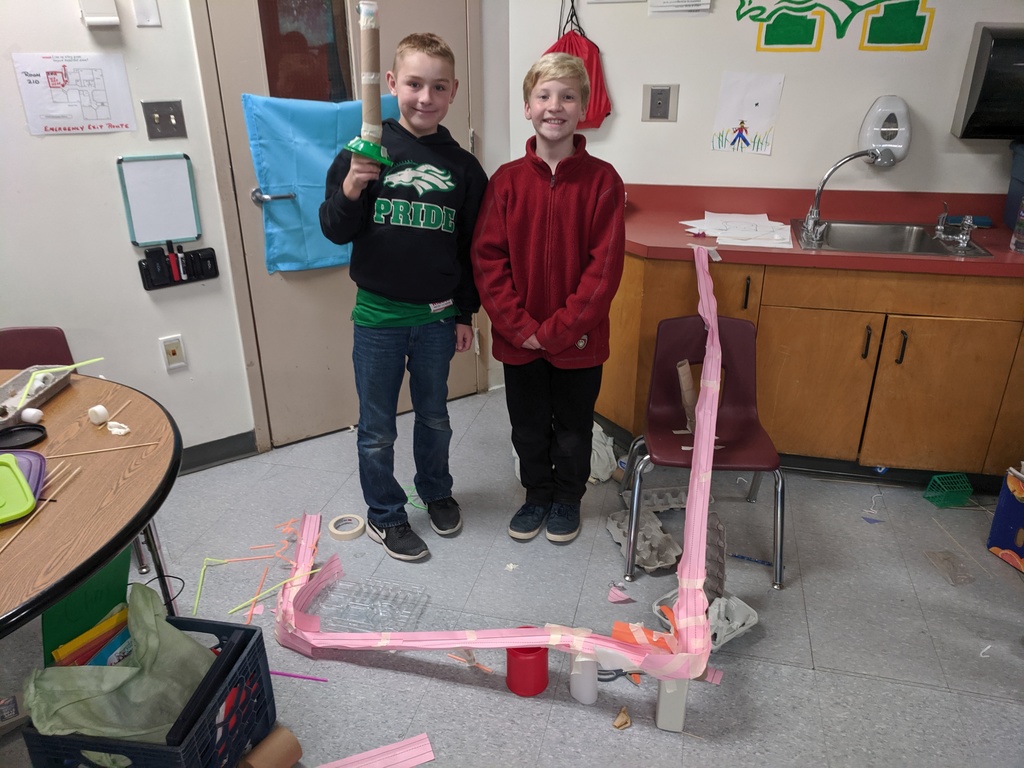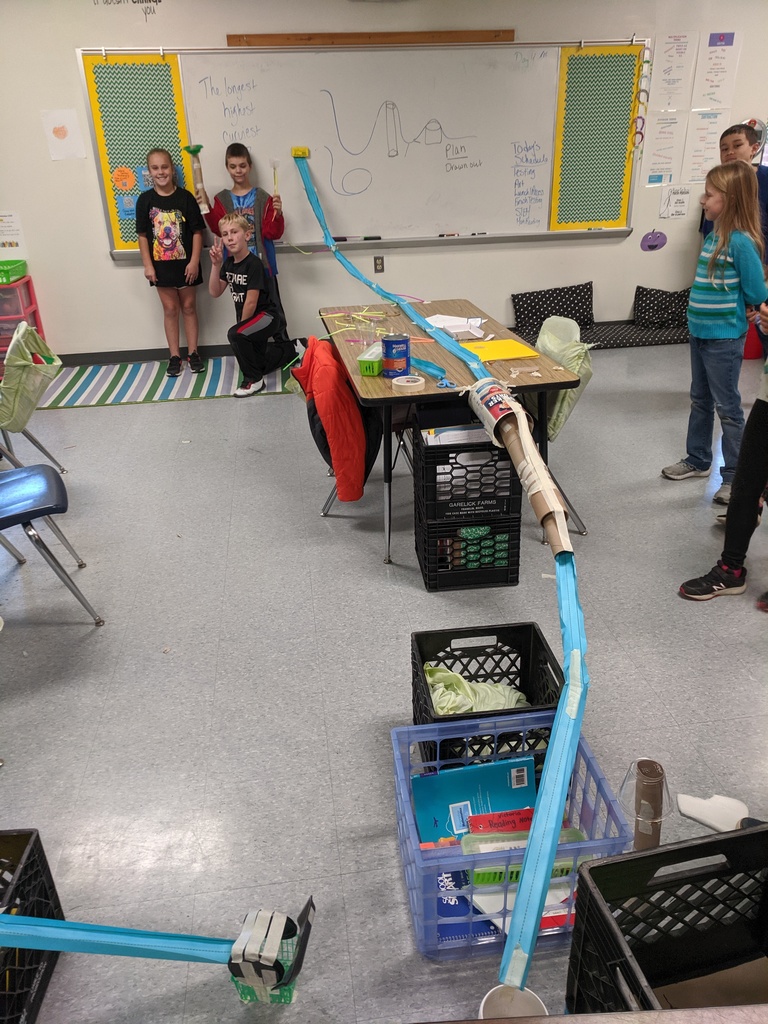 Students in Ms. Knight's 5th-grade conducted a mock trial as part of their civics unit on the rights and responsibilities of U.S. citizens. Students have been learning about the Bill of Rights and the protections granted to citizens outlined in that document. The case was Mary Peabody V. Virgil Goodman in the case of the missing lunch. The eight-person jury deliberated after hearing the evidence presented in court. Each witness was sworn in prior to testifying and the lawyers presented evidence with each argument. Students did an outstanding job!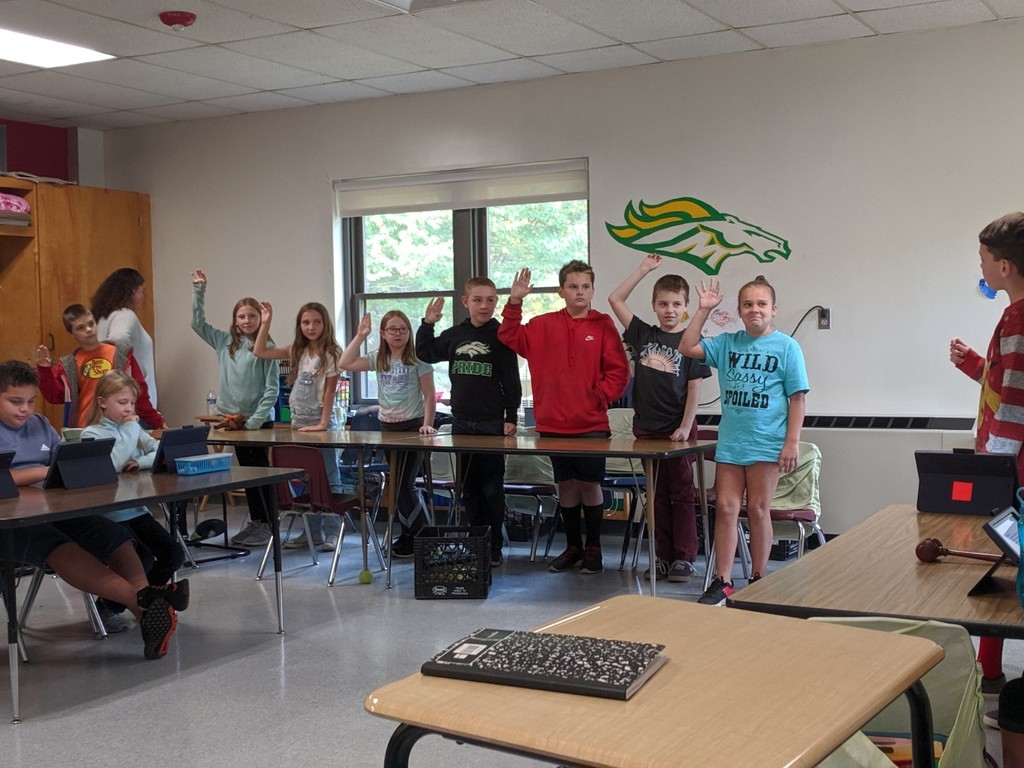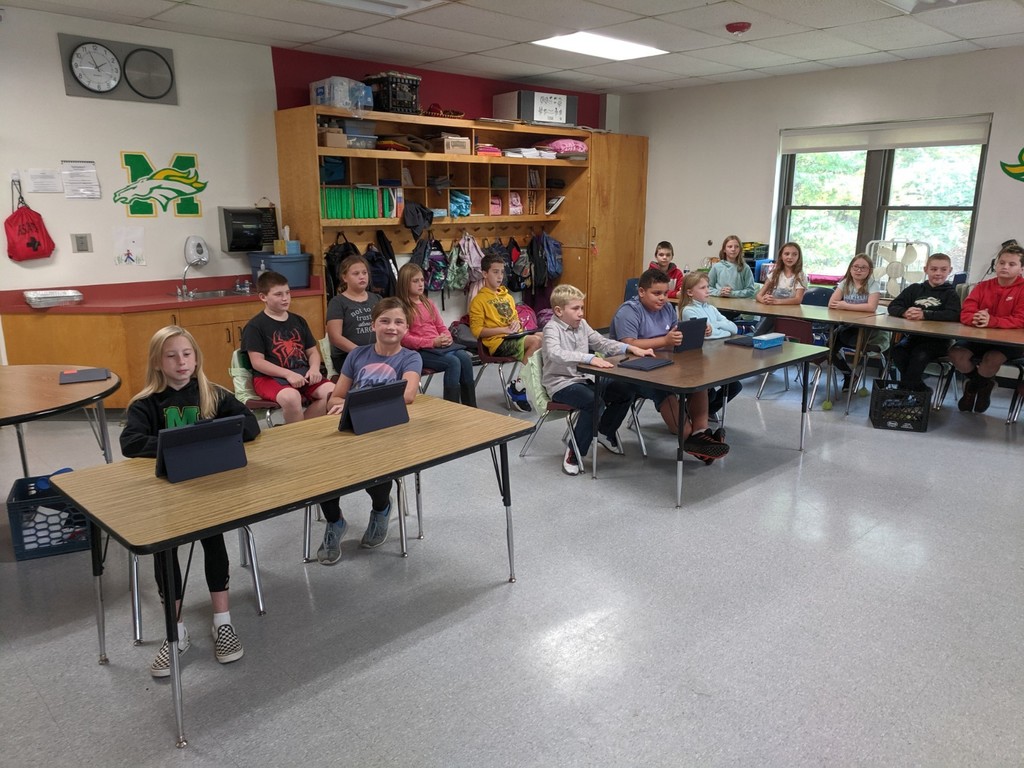 Alfred and Lyman Staff Rock! Our food drive this weekend at Market Basket coordinated by staff members Ellie Donnelly and Carlena Smith was a huge success! Not only did they collect 3 car loads worth of food, but also managed to raise over $500 in cash donations!! A big thank-you to Chris Duquette and Kris Bear also staff for taking a few hours out of their weekend to help us out. We really appreciate it!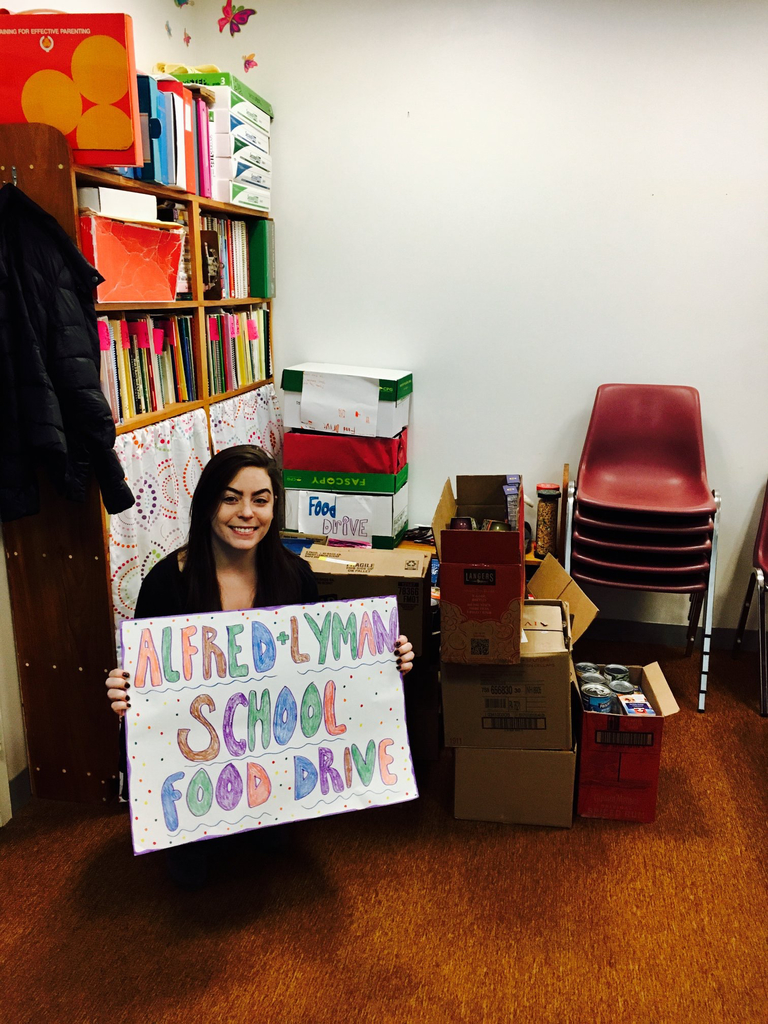 ALFRED ELEMENTARY/JOIN THE BAND!! This is a reminder that 4th and 5th grade band permission slips are due back to school on Monday, September 16th! The deadline to order a rental instrument is Monday, Sept 16th at midnight. You can order online at
www.davidfrenchmusic.com
. Email Emily Schaefer at
emilyschaefer@rsu57.org
if you have any questions.